Appman is a web application that rewards users for downloading, playing, or sharing new apps with credits they can later use to redeem gift cards of all kinds.

Appman came with the purpose of generating more reliability due to the category where their business lays. The challenge was to make a young audience feel more trust and curiosity to engage with the app without hesitation.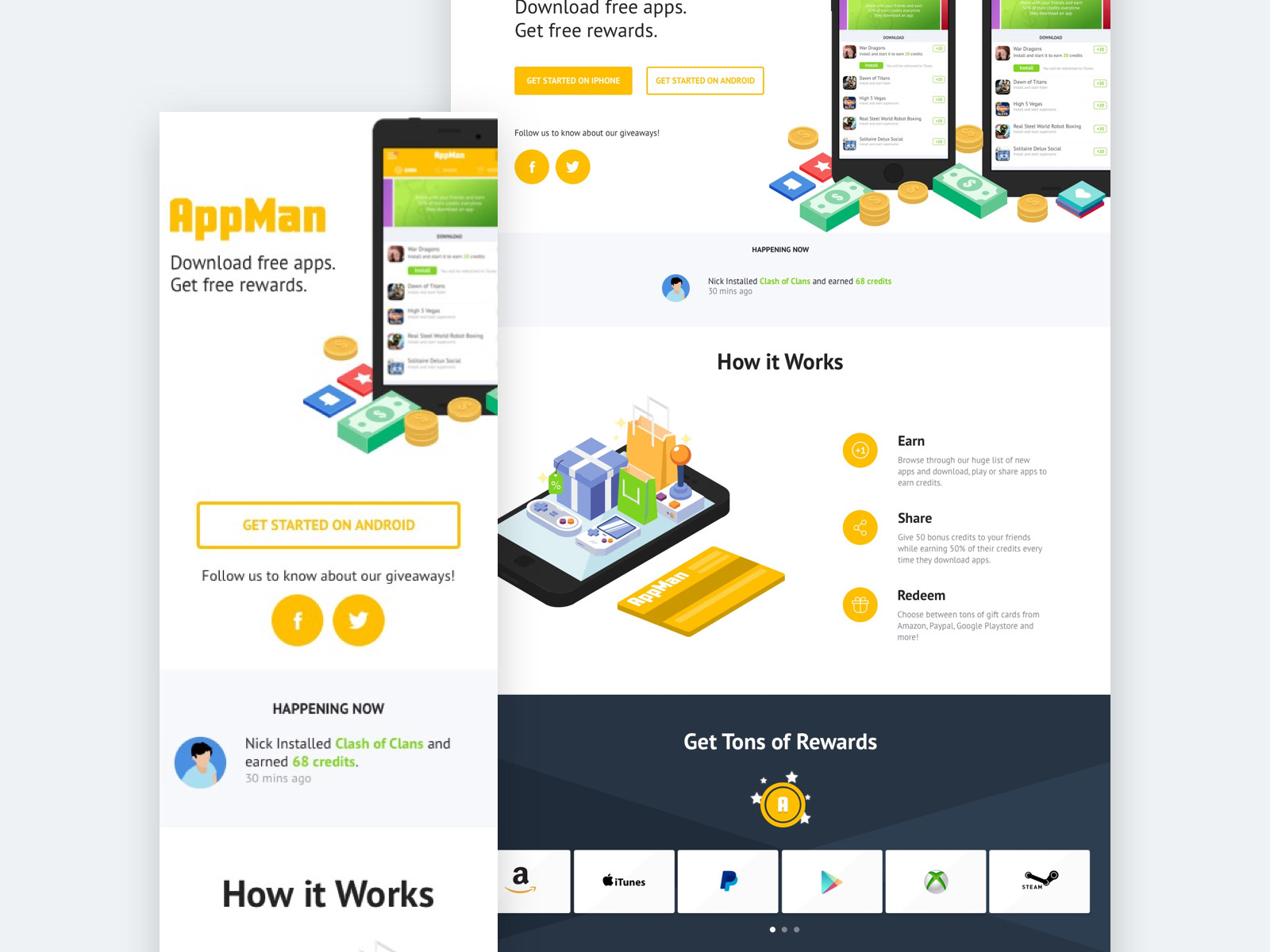 Appman's landing page is designed using a Bootstrap grid of 12 columns to make it responsive as the screen or device changes.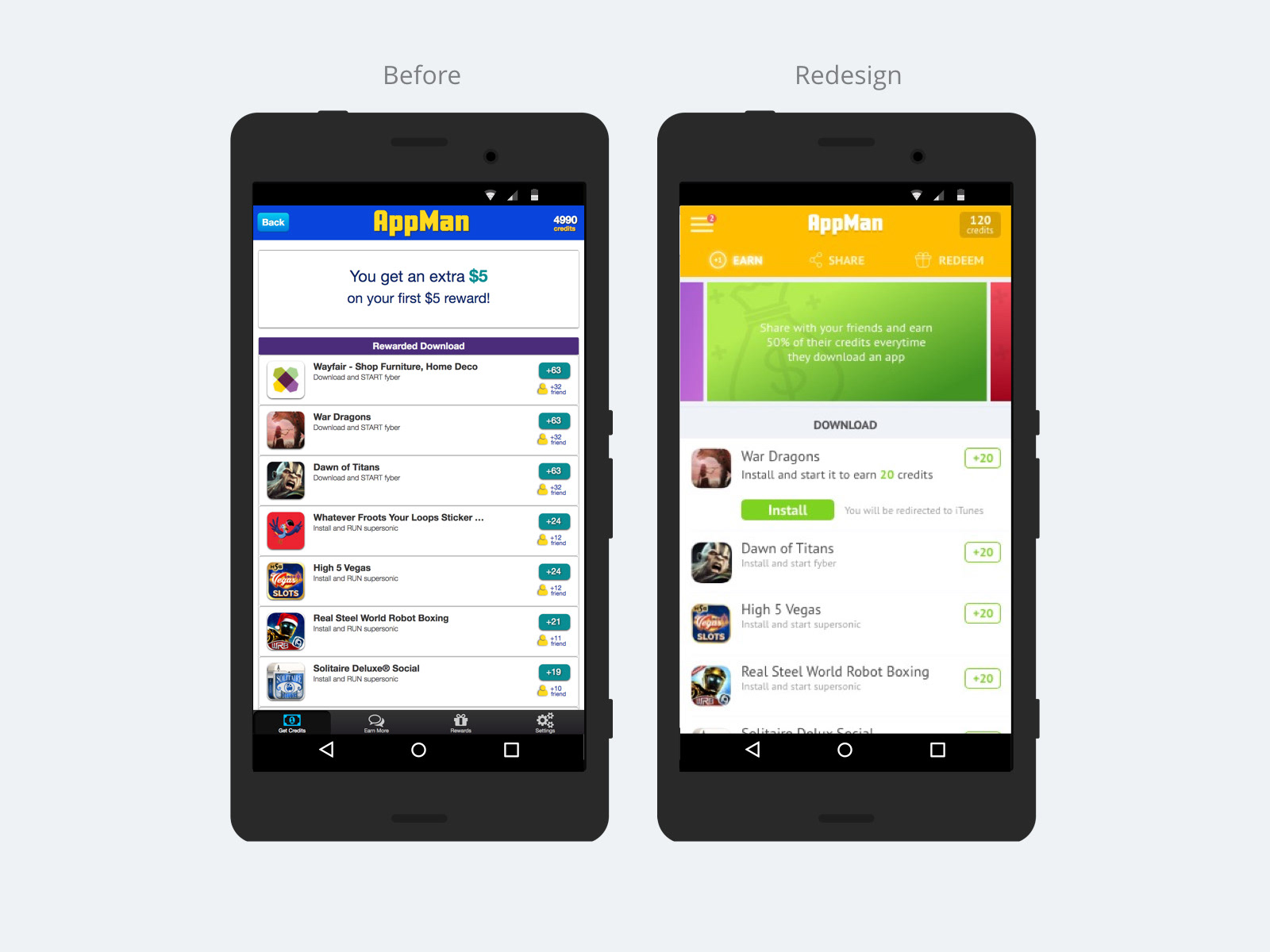 The whole experience was restructured and rebranded, to make it easier to navigate and more enjoyable.

Once the user taps on the button "Get started on Android/iPhone" he will enter the earn section, where the user can explore the different apps to download, play with, or share in order to start earning credits.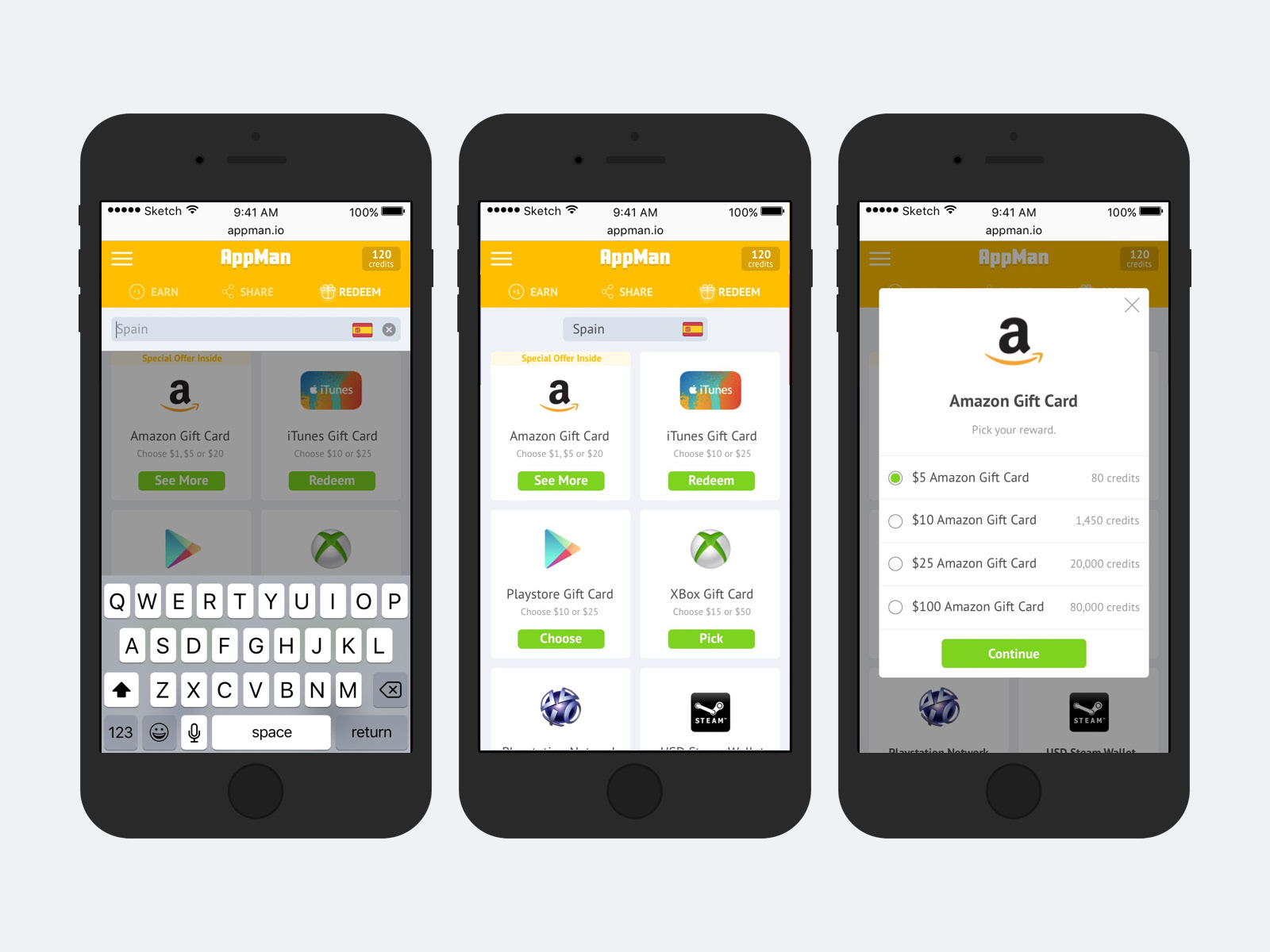 After getting the hang of it and earning a reasonable amount of credits, users can then go into the redeem section to review a wide variety of gift cards available to purchase in-app with their Appman coins. 

Users can select their country and then pick the preferred gift card amount.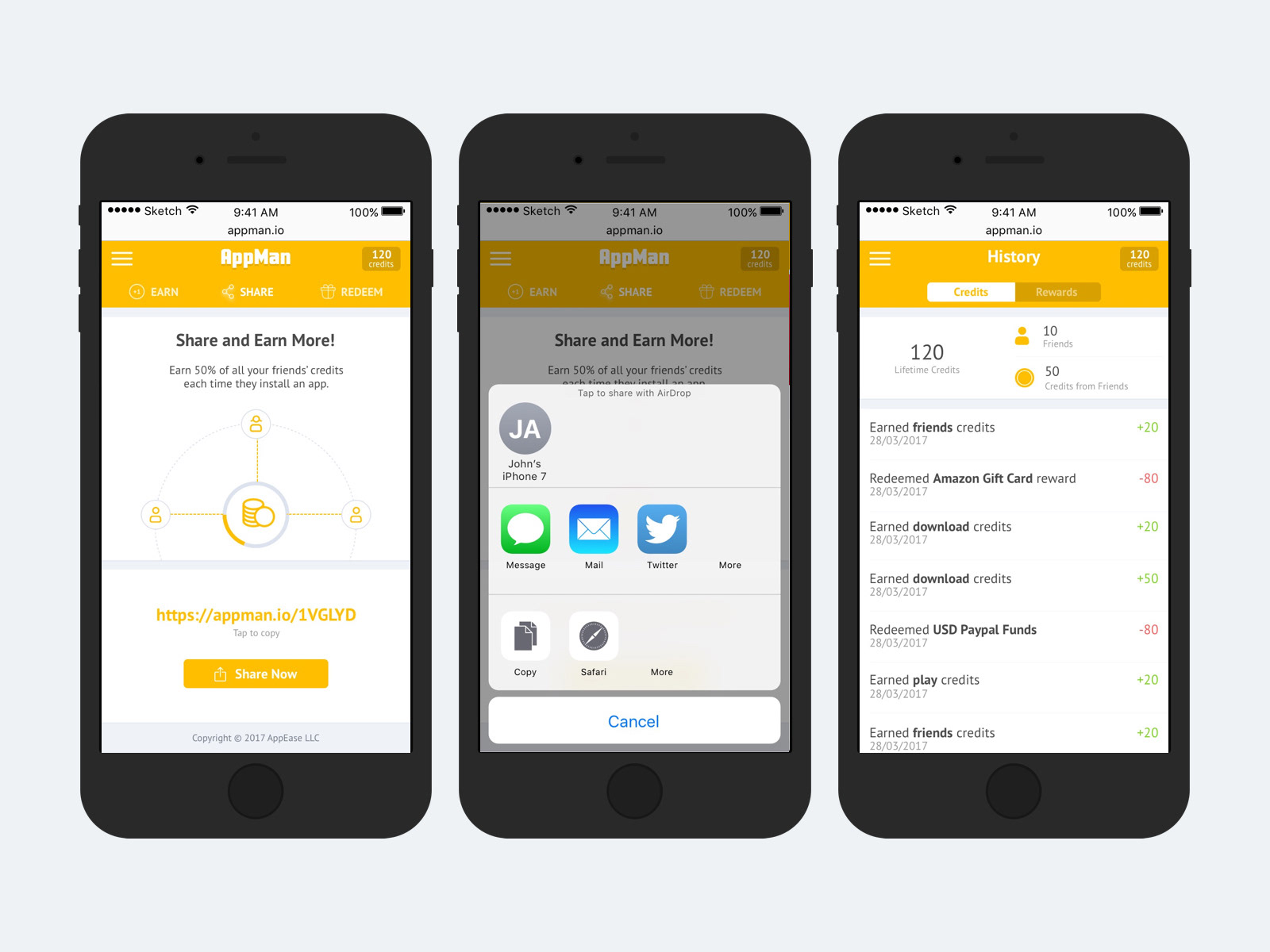 Another way for users to earn credits is by sharing Appman. Users get a percentage back per each download their friends make using Appman.

Afterwards, users can go into the history section to review the credits they've received or spent, and the rewards they have purchased.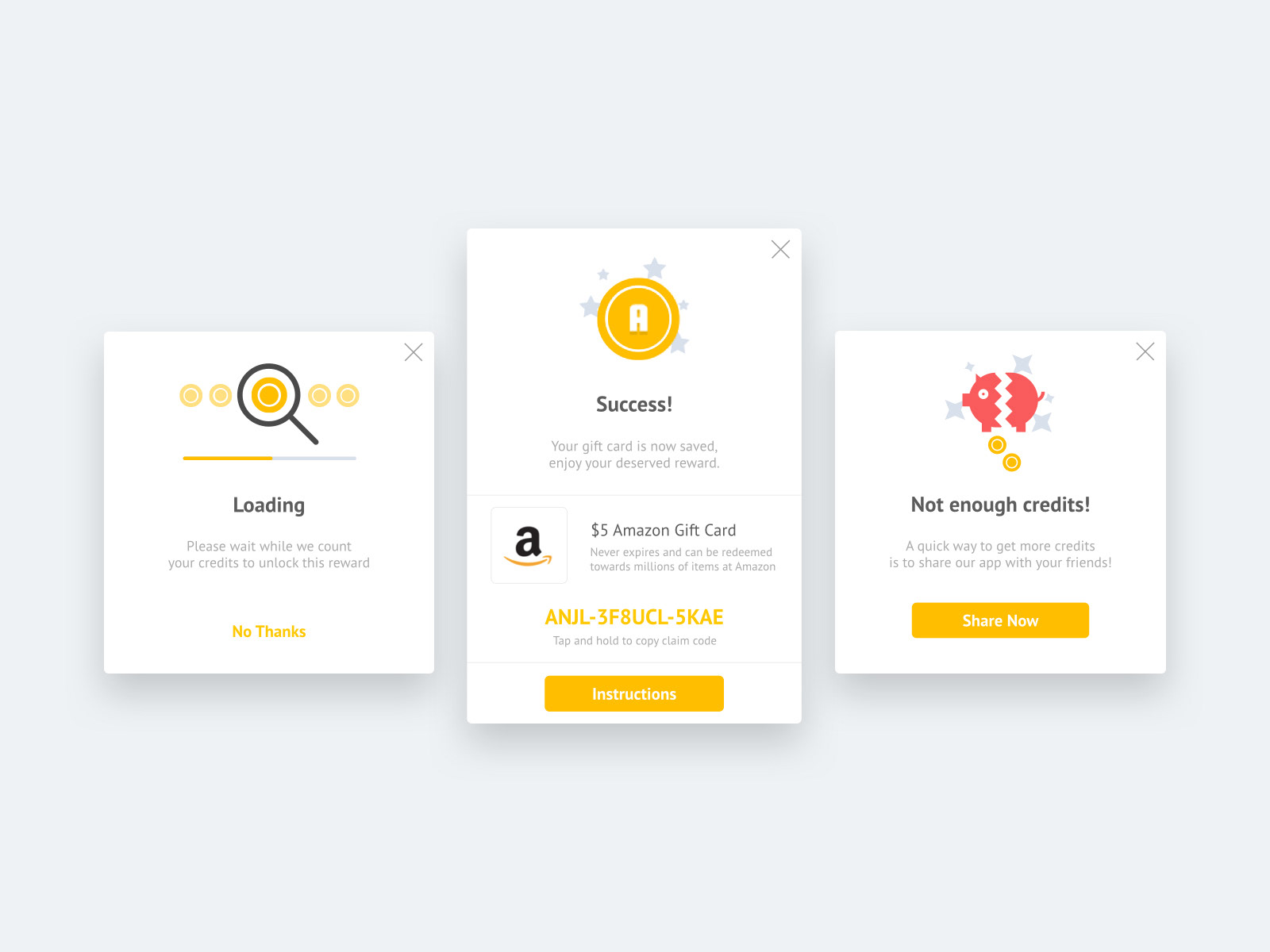 This components are key in the experience of Appman. They are designed to provide friendly feedback from the app to the users.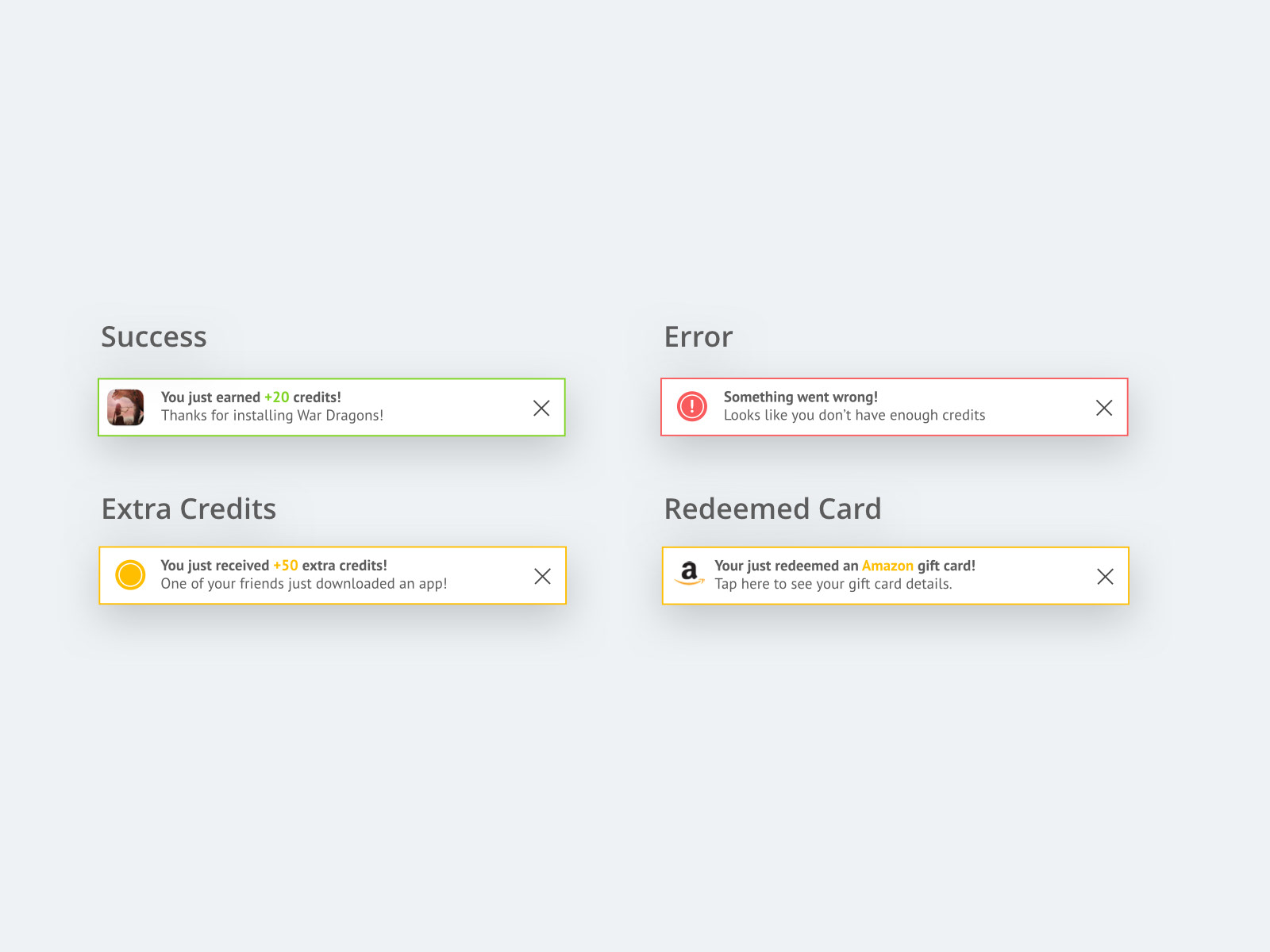 It's important to keep users aware of every change while they are using Appman. Which is why these notifications will pop at the top of the screen each time something new happens.