An app that offers everything you need to know about your baby's growth, development, and health. The power of this app is in the collection of data that allows input from multiple users and is easily shared between parents, doctors, and carers. 

This app makes it easy to input data on the go, pulls data from various sources, and allows areas of common data collection, plus custom inputs. It also has automatic alerts for common patterns of concern.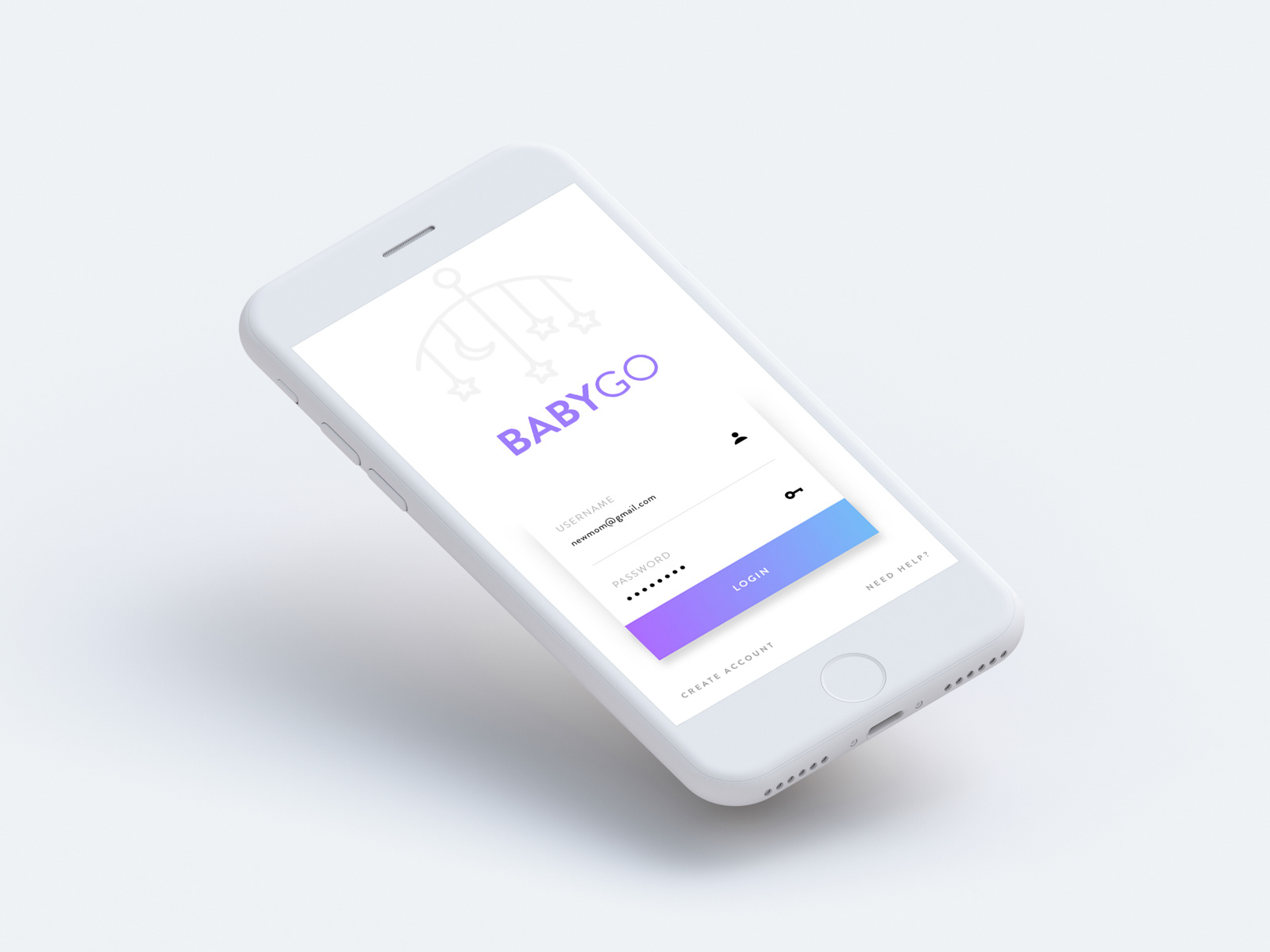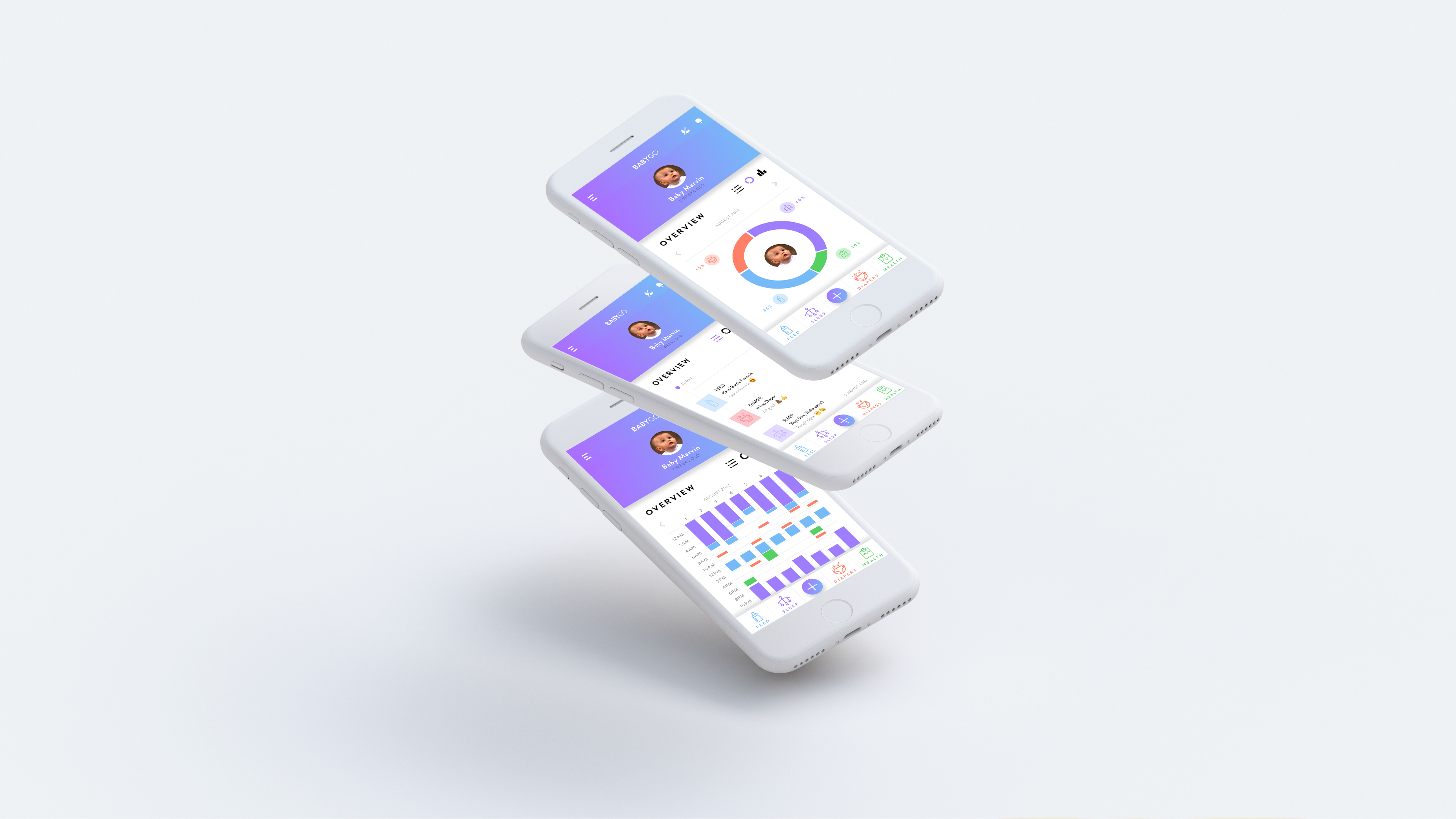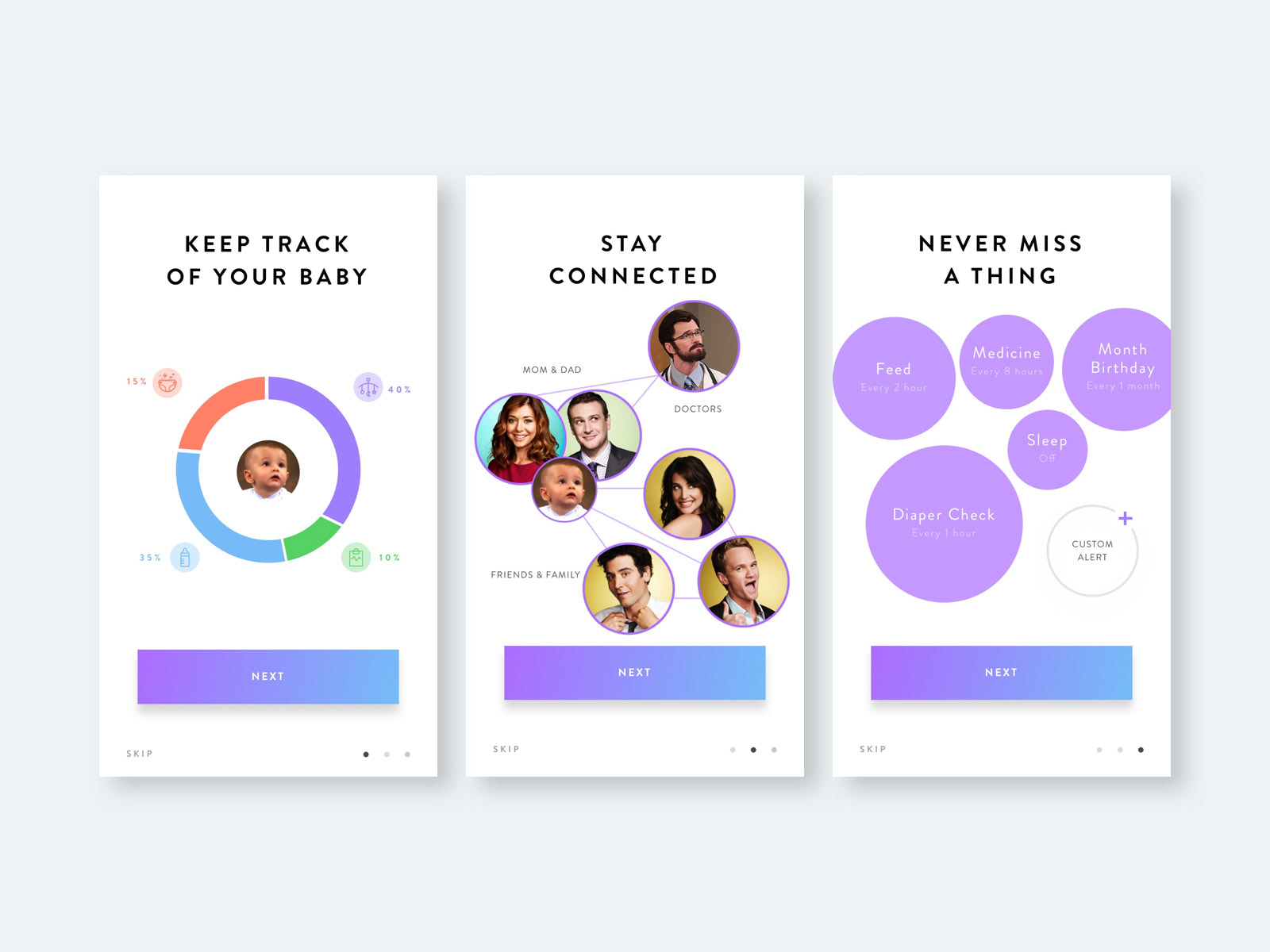 Onboarding
The onboarding process is important because it differentiates our app in the App Store. The 3 highlights of the app: tracking, reminders, and the potential to connect with anyone.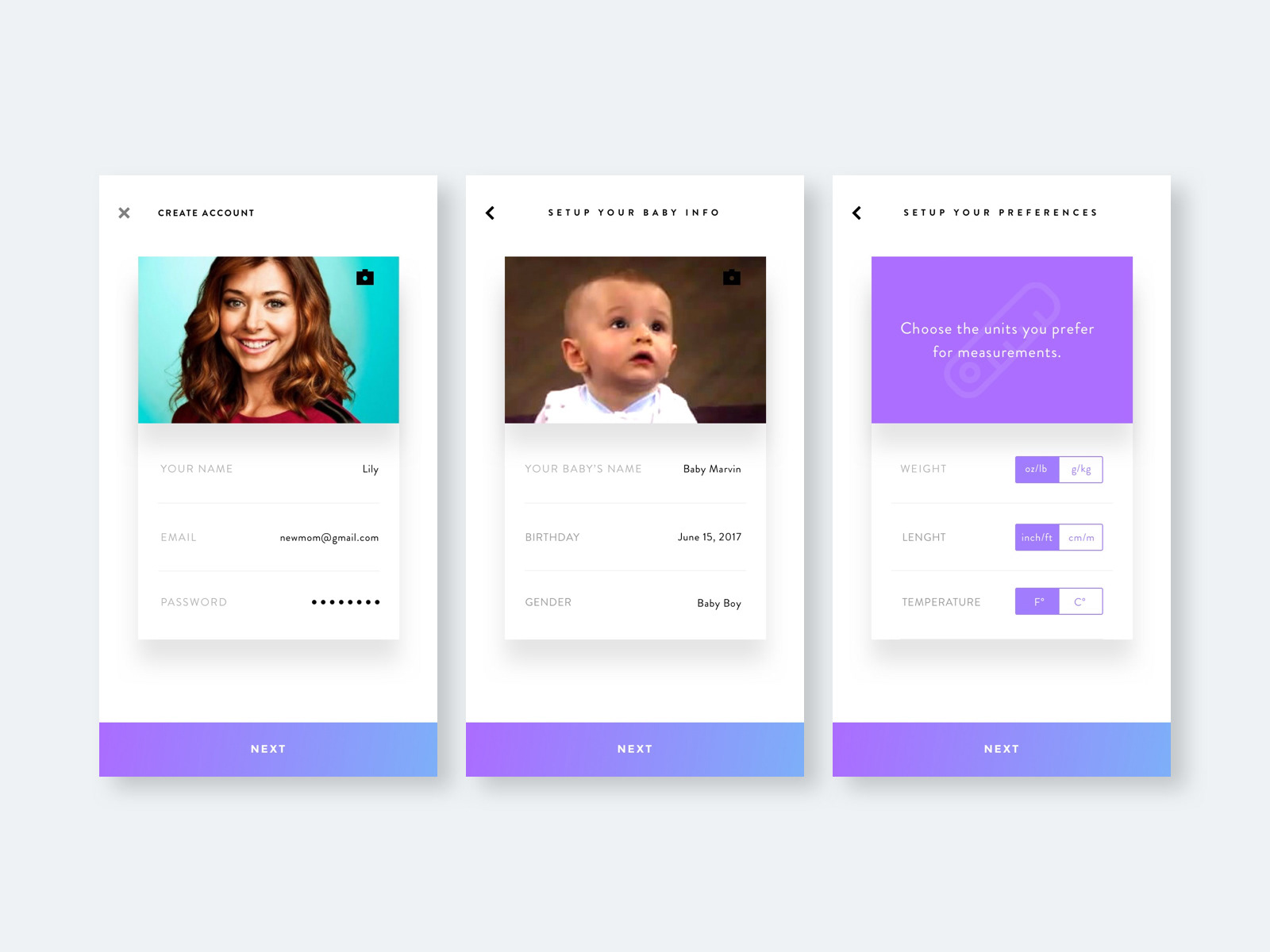 Signup
A 3-step process is all needed to get either parent started with the app. Later, the app will remind them to add more and more input until the point where BabyGo becomes automatic.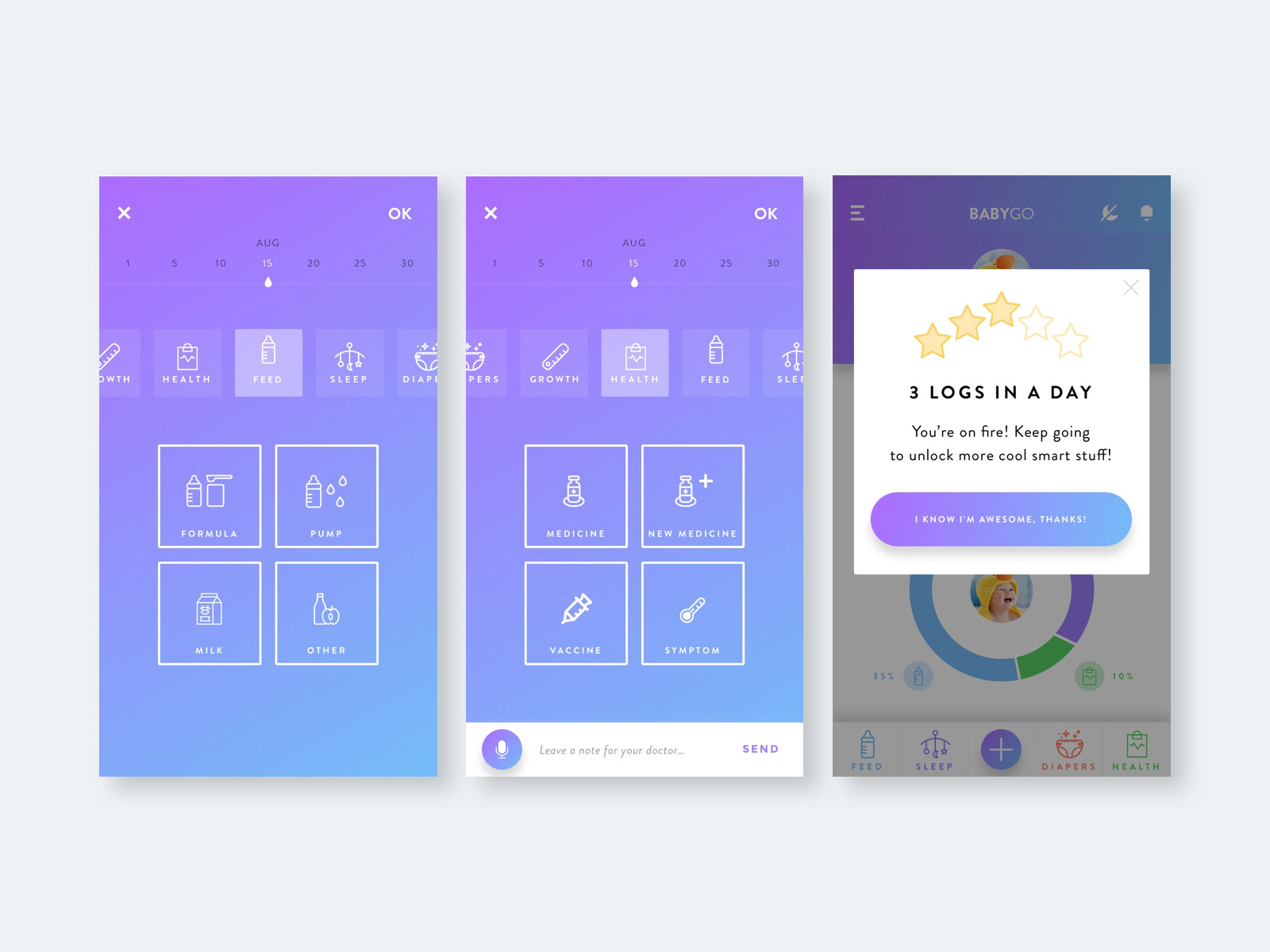 Logs can be boring sometimes so this design creates logs in seconds and even encourages the users with power-ups to increase the engagement and keep users happy and excited.

By simply swiping left or right, new log options appear without the need to go to extra screens or typing logs. It makes it easy to log-in seconds. Users can type or record voice notes for the doctor to see. Power-ups help users get excited when using the app, they come unexpectedly and make the progress a delightful experience.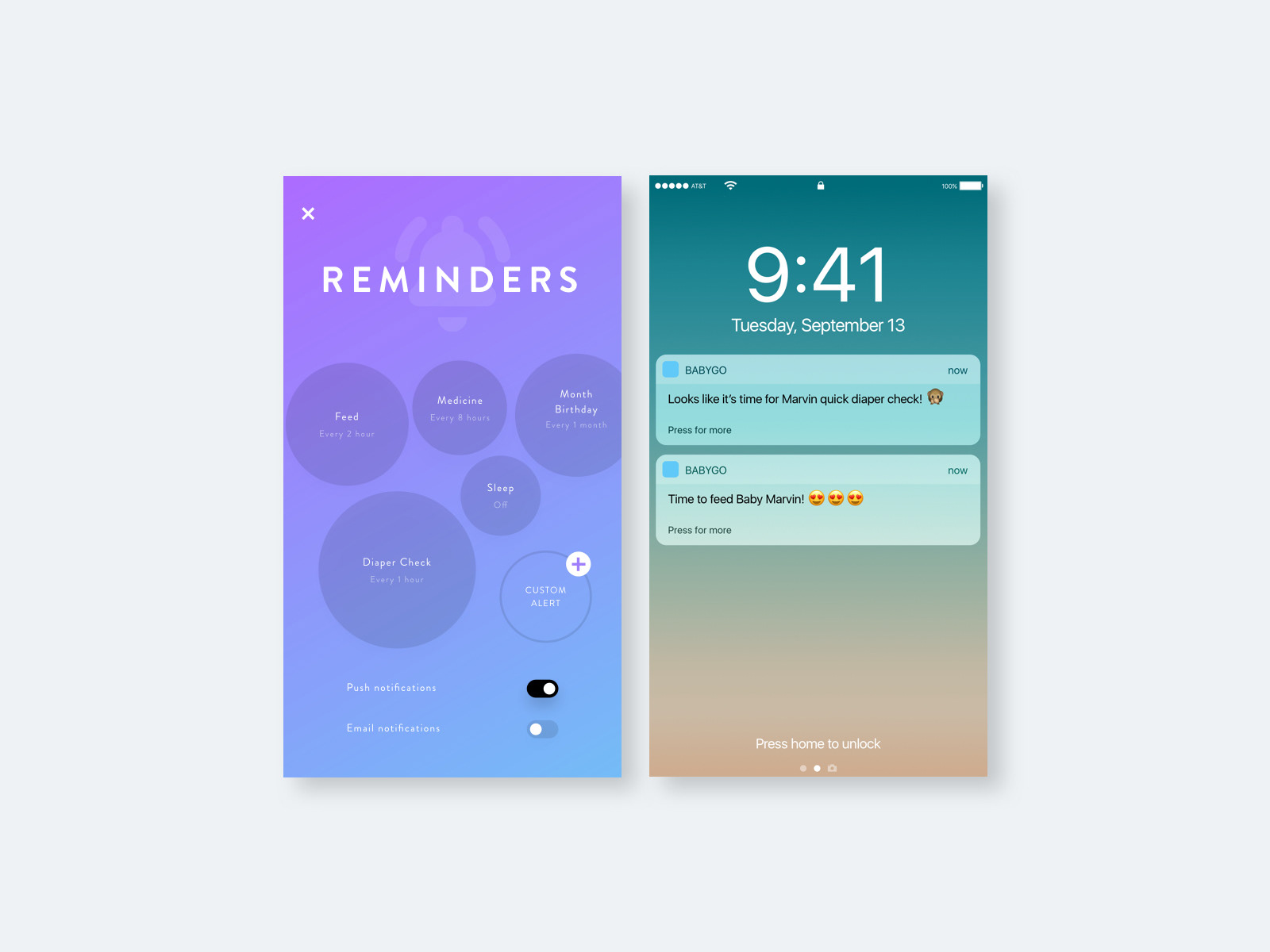 Alerts
BabyGo starts with standard reminders to simply turn on/off and edit, it allows the user to create custom reminders and after a while BabyGo becomes smarter and suggests convenient alerts based on previous patterns.

Reminders are easy to set and they are completely customizable. Whether users like to have a beeping phone at all times or not, the choice is theirs. Reminders can also become automatic after a period of continuous use and they can always be turned on/off but it helps not having to setup everything manually.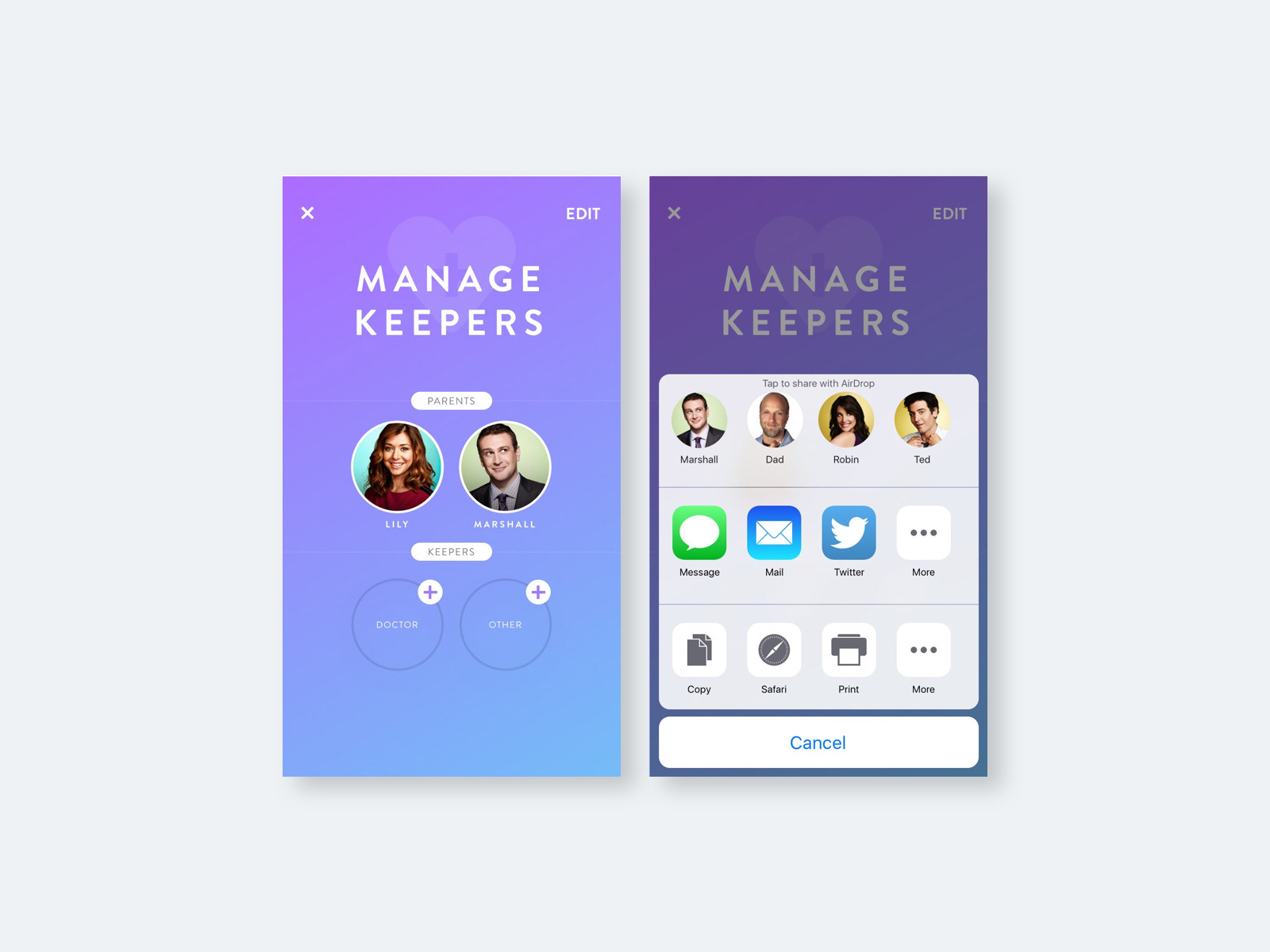 Keepers
With a simple button, the parents can invite doctors, friends or family to see their baby grow. Everyone can input new data and BabyGo will keep everyone up-to-date, every day.

Keepers can be added anytime by the user's phone contacts, WhatsApp, Facebook, Twitter, email, or any other channel. The invited users will simply receive a link to download the app and sign up.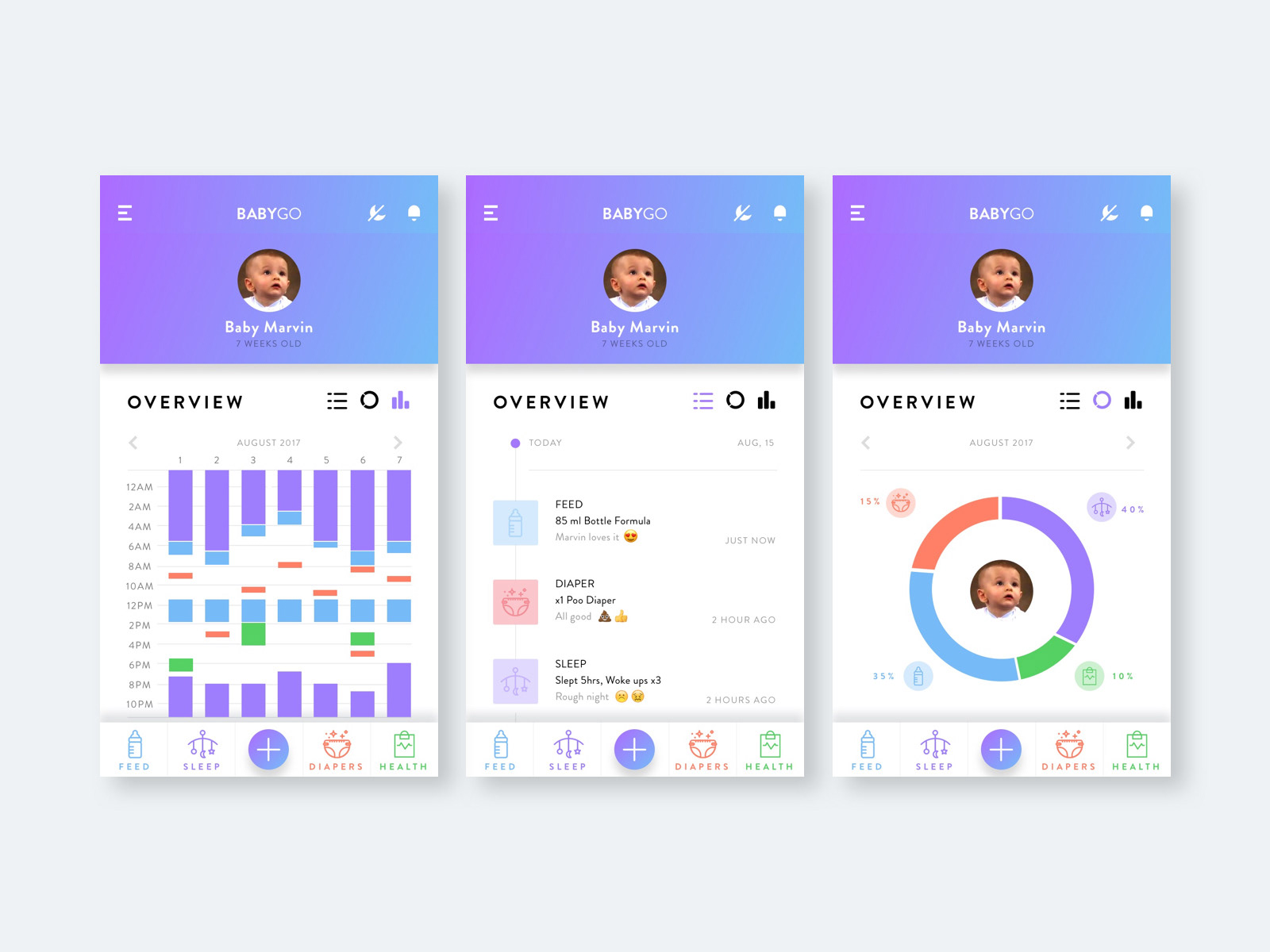 Stats
Stats are designed to provide easy-to read-information as well as a way to understand data in a fun way. 

For more detailed information (day-by-day), users can view the information in bar mode to see exactly how long all the logs lasted. On the list view, users can see the logs and notes of everything. This way it's easy to not miss anything important related to the baby. The radial chart shows distribution of the main logs over the period of a month, provides users a simple glance at the baby's information.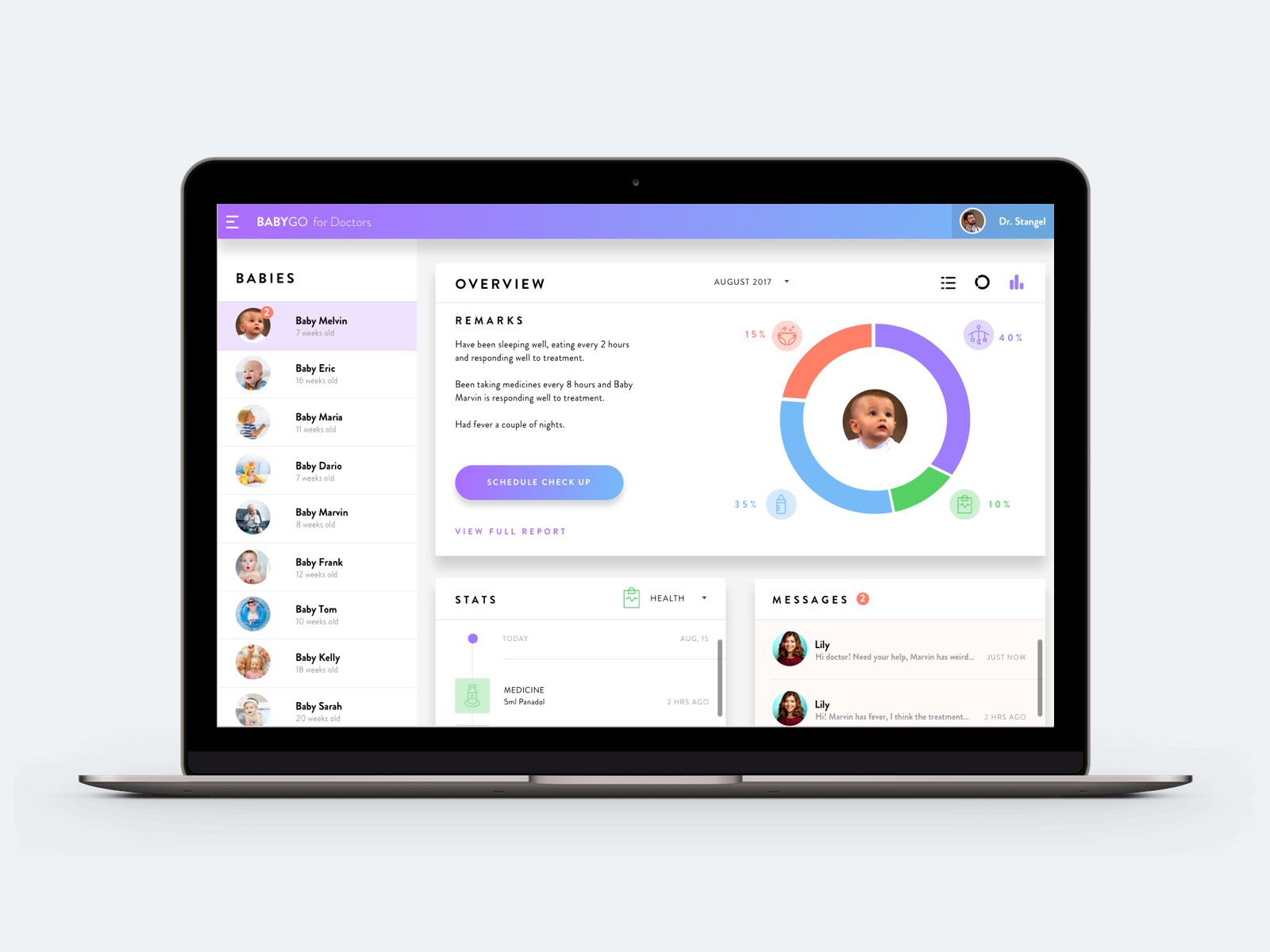 Doctor's platform
BabyGo has a desktop, responsive, and web app designed for doctors to keep track of all baby patients. It provides useful data at a glance, and enables real-time communication with parents.

Doctors can schedule checkups and reply to parent's messages along with other useful tools through their web app.