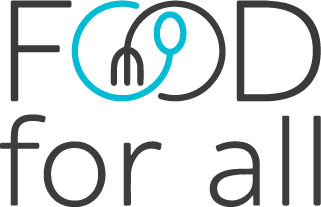 Food For All is an app that obtains accessible food and contributes to the world. Their main mission is to allow people to save money, food, and the environment at the same time by offering meals that restaurants didn't sell at the end of the day through an iOS native app.

After having a successful campaign on Kickstarter with a very rough initial prototype, Food for All was looking to launch their 2-sided business through an app for the end user and a responsive desktop application to get restaurants on board. For about 7 months, I've been working on structuring the whole app features for both ends as well as brand definition and reinforcement in all media.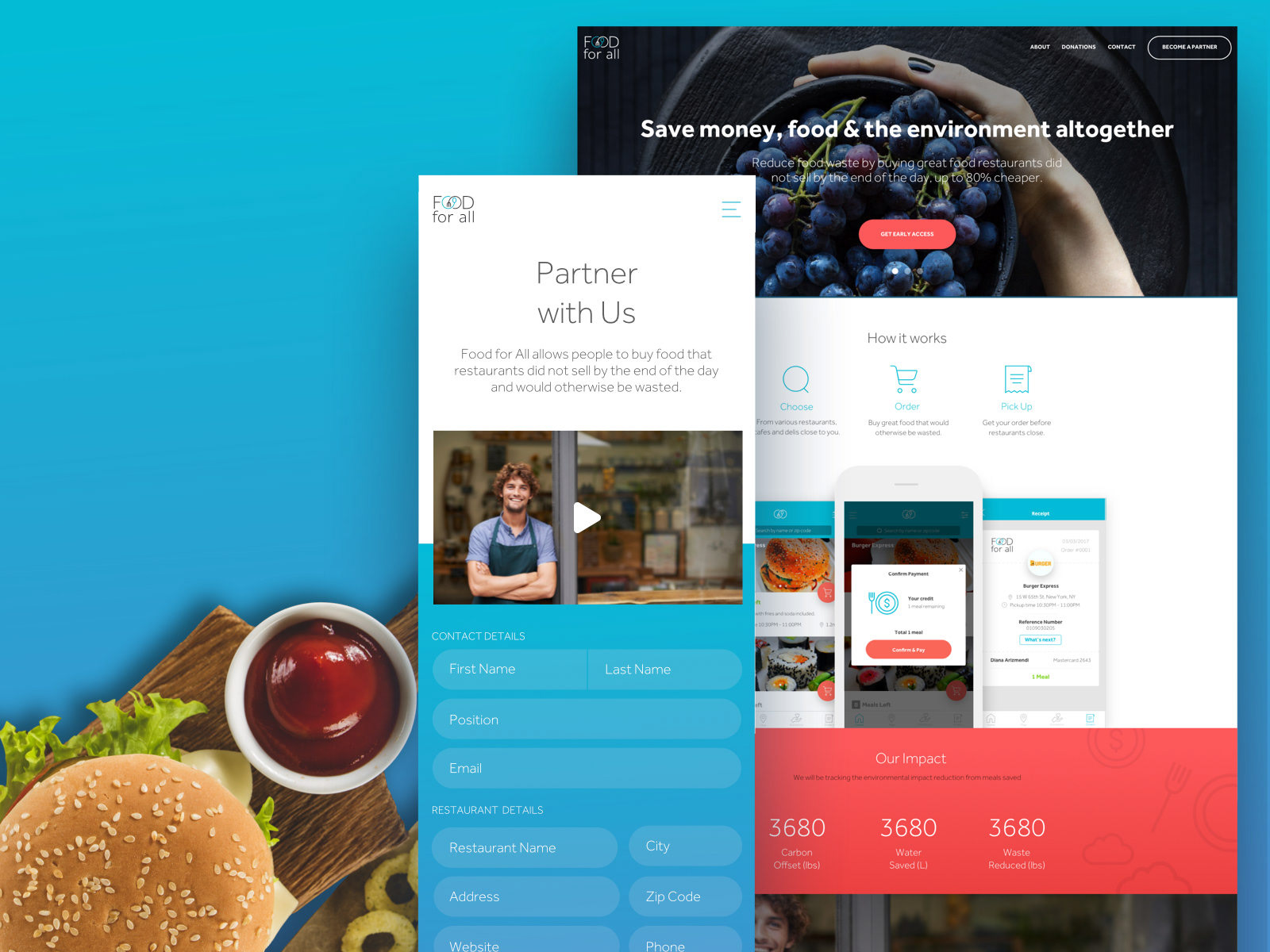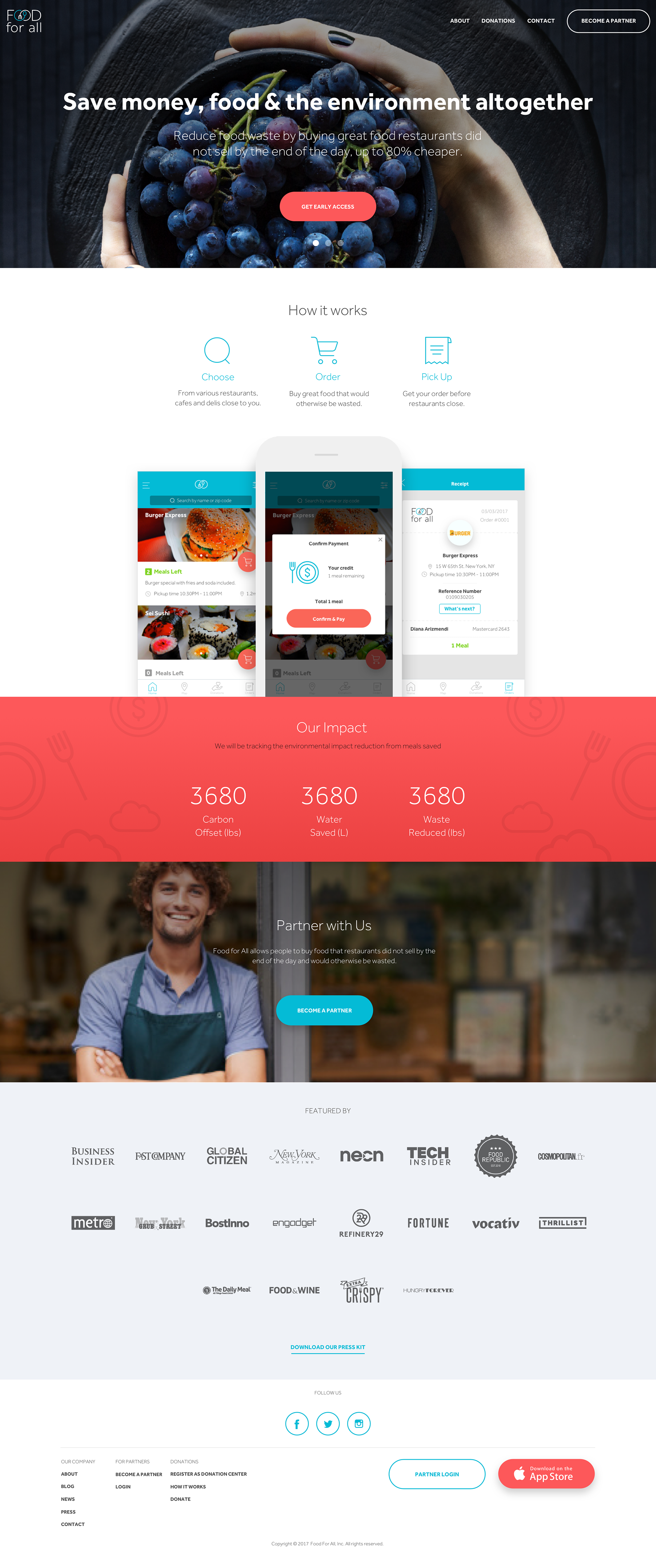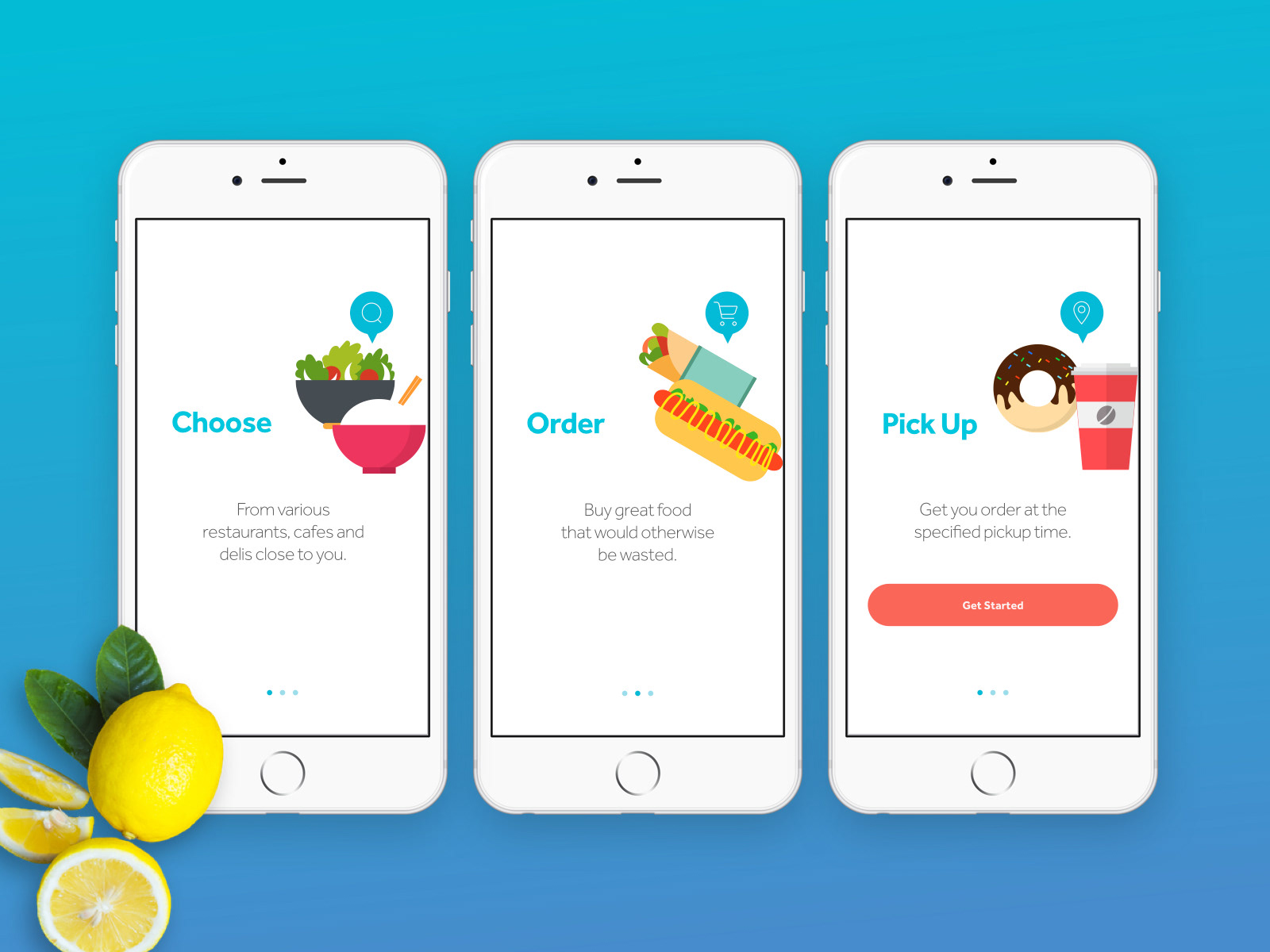 Onboarding
The onboarding process shows the 3 main actions for the end user. After A/B tests, users felt more engaged
to iconography rather than photography.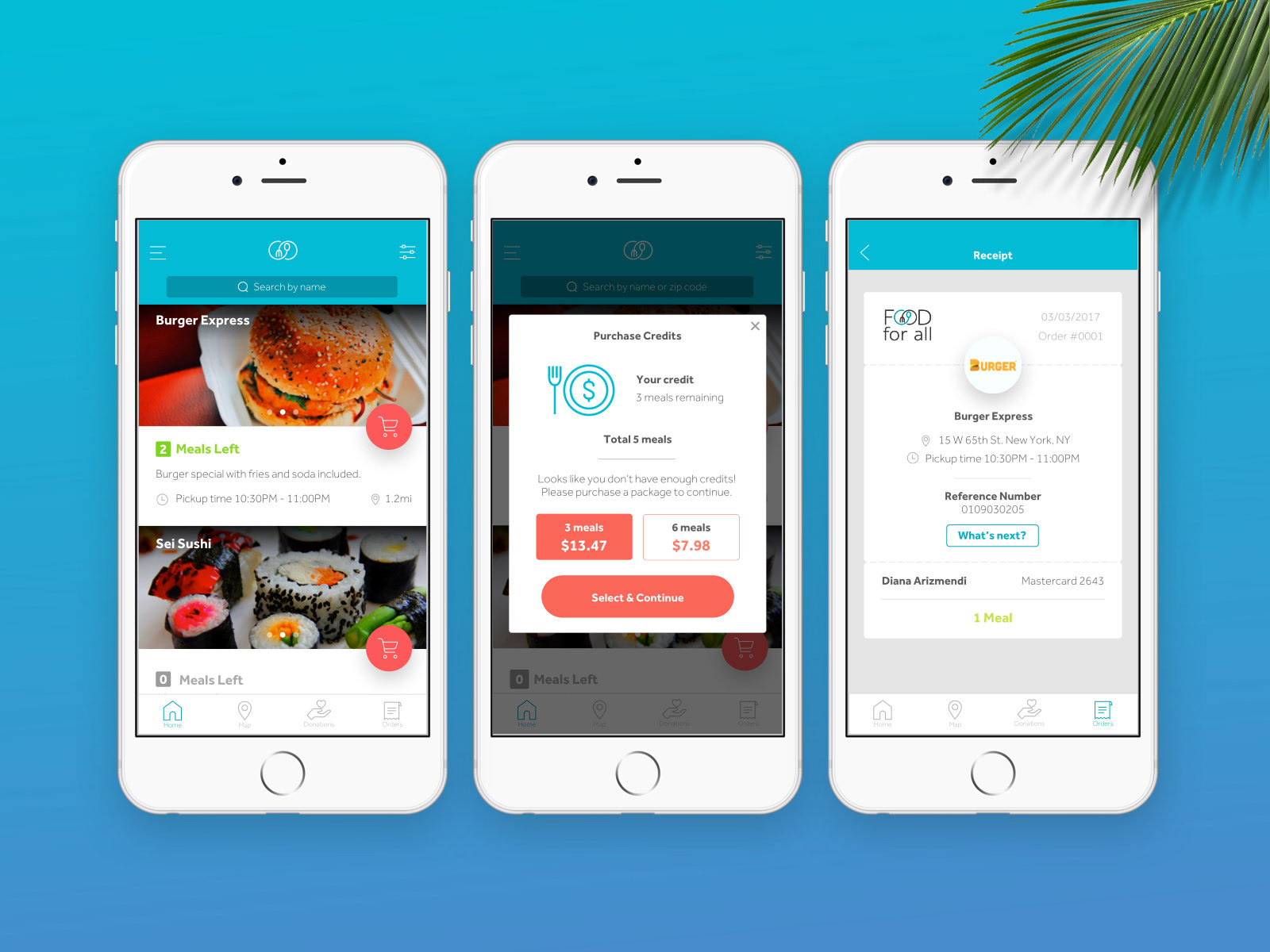 Purchase
1-tap purchasing followed by a simple receipt to show during the meal pick-up.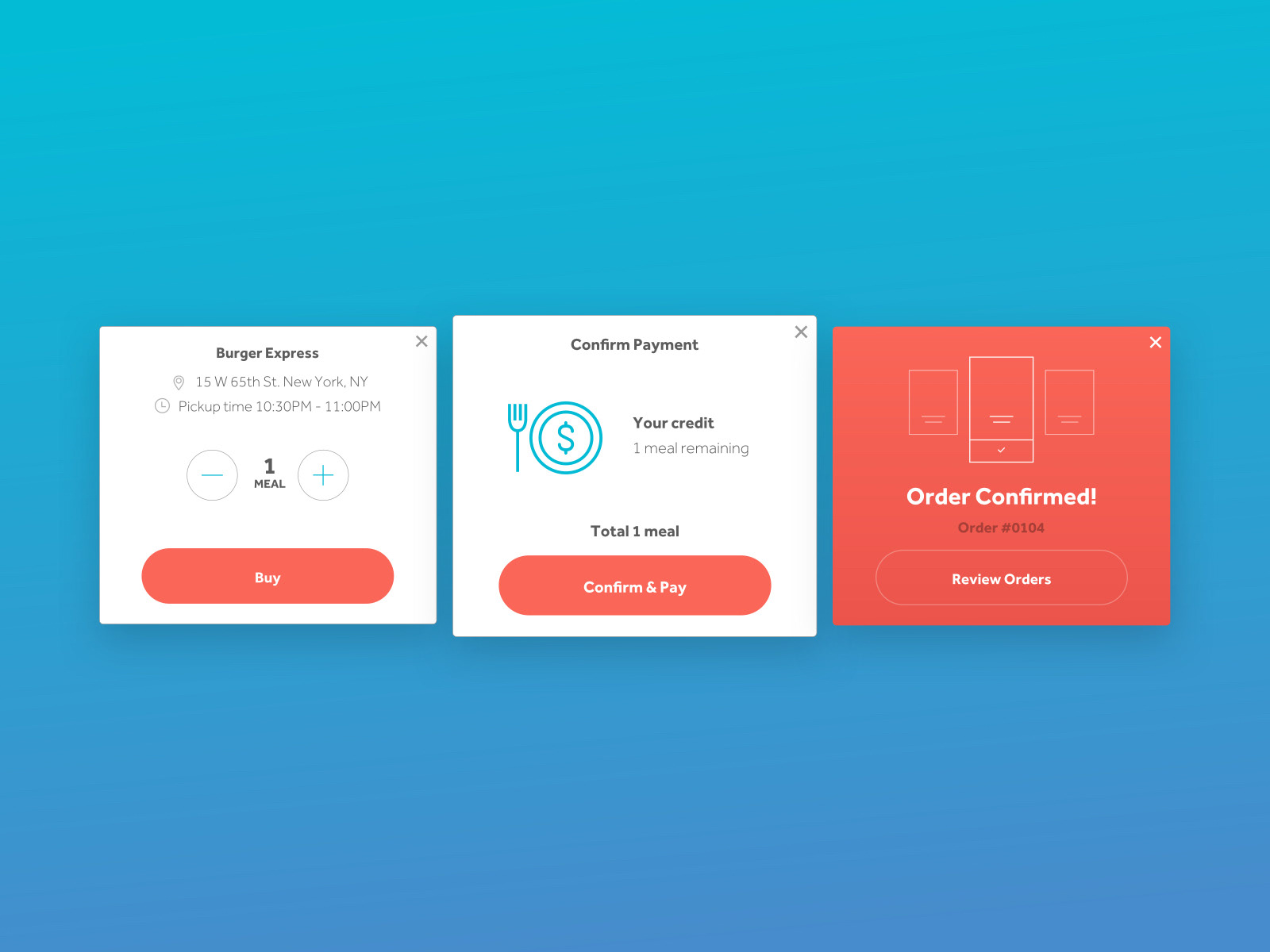 Meal payment process
Once the user taps into the purchase meal button, the process is very simple: review the meal details, pay with meal credits (previously purchased within the side menu) and an order confirmation.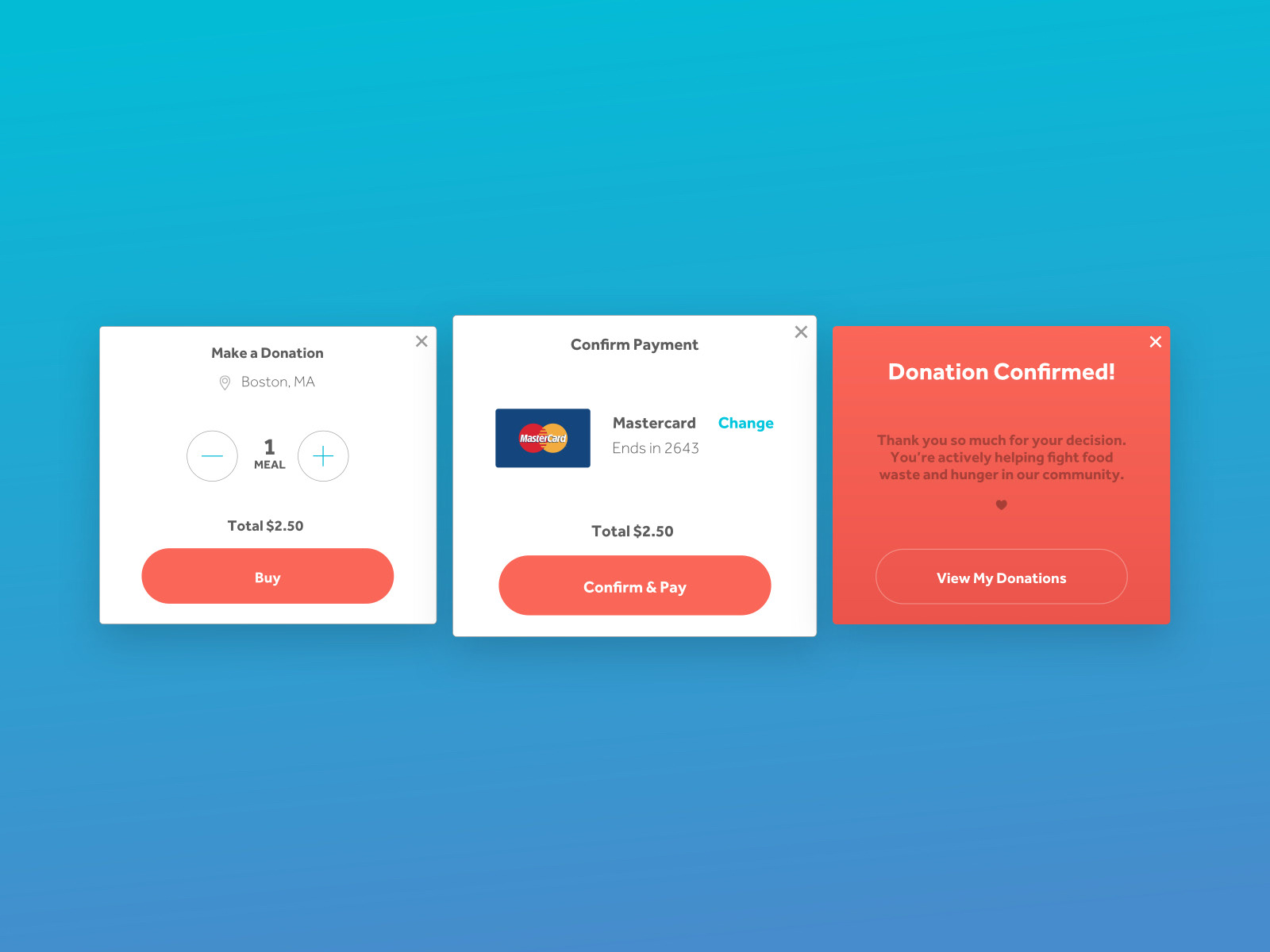 Donation payment process
One important feature that Food For All wants to test is the integration of donations within the app. 

For this, we have designed a simple process by donating meals rather than money quantities that will later be delivered to selected donation centers.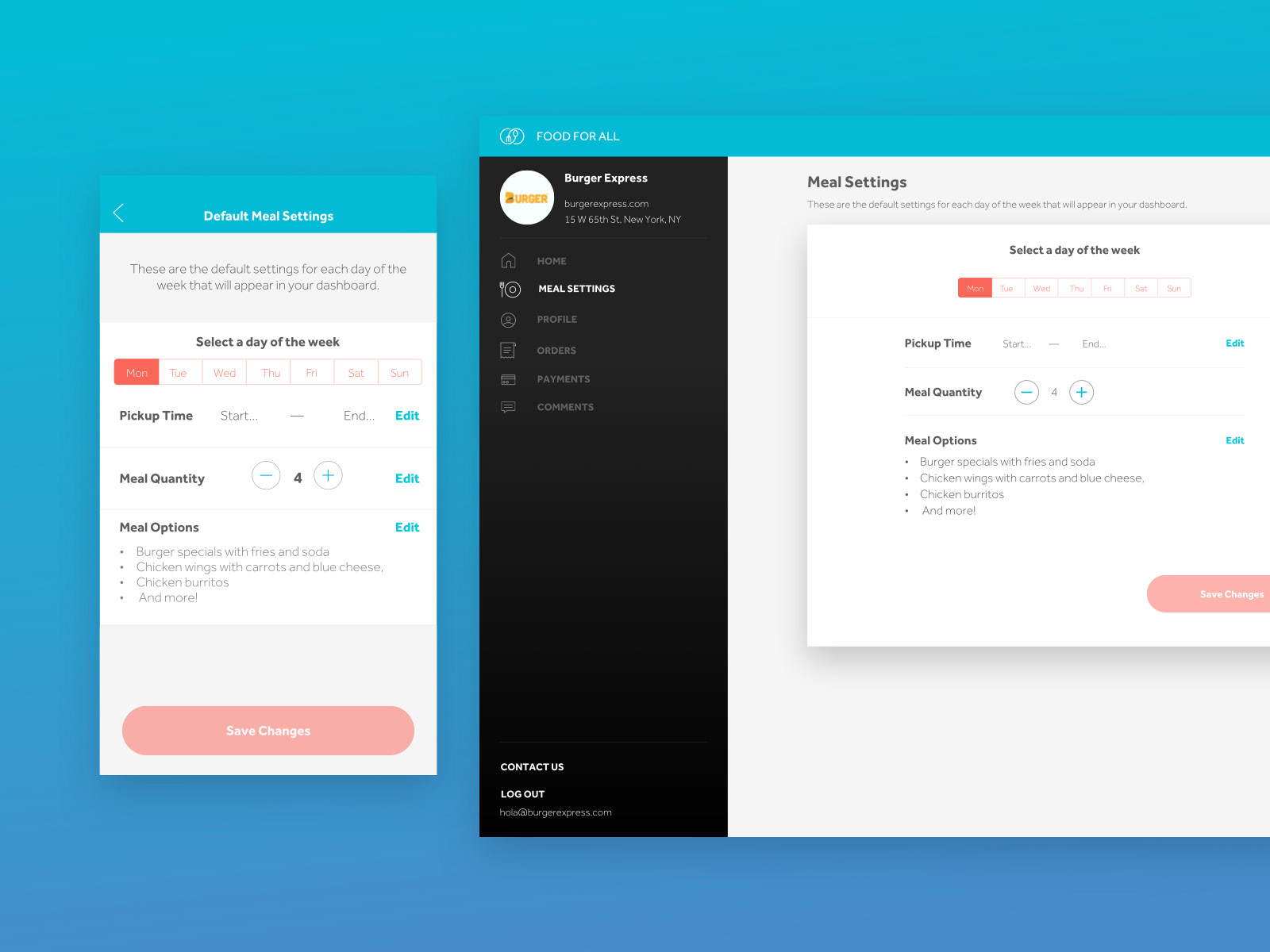 Admin CMS dashboard

A responsive web app with the minimum features needed from the restaurant's owners which is to add meals of the day, pickup times, receive orders, and review payments and comments.